Margaret E. Goodman Memorial Library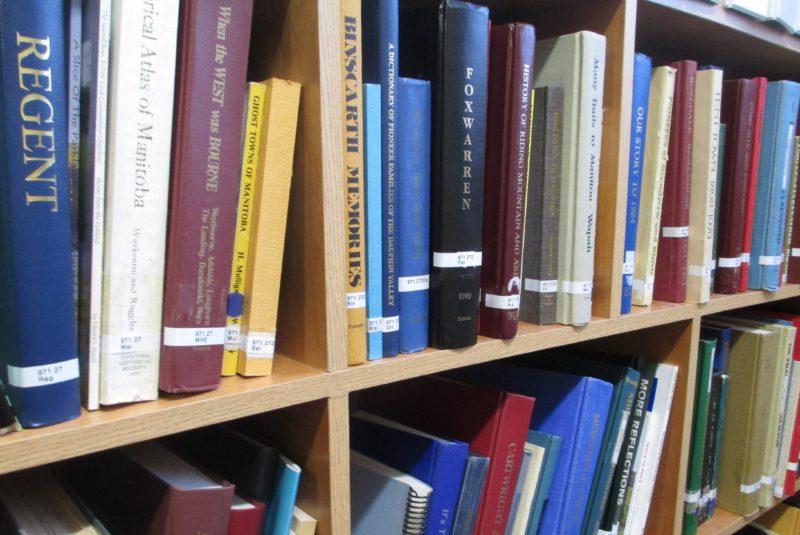 The South West Branch Library was dedicated to Margaret E. Goodman in 2008. Margaret was a long-time member who dedicated many hours and resources to the Branch.
The Branch Library has a large collection of Manitoba community books focusing mainly on the southwest corner of Manitoba. This collection has community history books, church histories, school district histories, school and college yearbooks.
The library also has many "how to" books on getting started with a genealogical search, along with resource publications from other provinces and countries purchased by the branch or donated by our members.
Specific collections include:
1871 Ontario Head of Household Indexes
1891 and 1901 Canadian Census indexes for the Municipalities in the South West Branch Manitoba Genealogical Society Area
Southwest Manitoba Cemetery transcriptions
Location: Knox United Church – Lower Level, 451-18th Street, Brandon, Manitoba
Hours of Operation: Open Mondays  2 p.m. to 4p.m. except statutory holidays. To make an appointment, email library@swmanitobagenealogy.ca
Library Use Fees: Members free; Non-members $5 per visit
All photocopies: $0.25 per single copy