The Western Manitoba Regional Library is pleased to share that they have a new eResource available...
The Surname Index is compiled of names of Ancestors from the members of the South West Branch....
Members, plan to attend our AGM virtual meeting on Wednesday, March 3rd at 7:30 PM.  This evening will include the election of Officers to the Executive.  The evening program will be presented by Linda Dustin Selinger: "Scoundrels, Dreamers, and Second Sons: British...
read more
South West Branch Library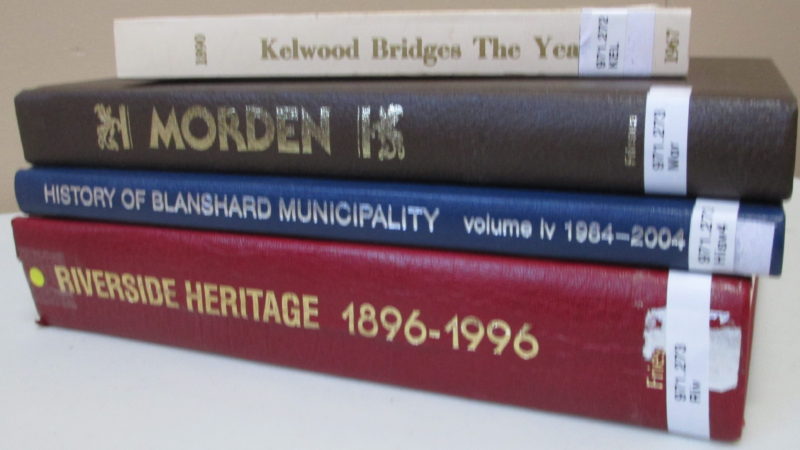 "Due to concerns over the COVID-19 virus, the SWB Executive has made the decision to close the Margaret E. Goodman Memorial Library, effective immediately.  We will continue to monitor the situation and will inform you when the Library will re-open.  We will use our website, Facebook page and email to communicate with our members and potential visitors to the Library."
Fall 2020 Update – Regualar Meetings are being held online via Callbridge.  The Program Committee continues to work on providing interesting programs at each meeting.  An email notice is sent to members monthly with details of the meeting.  Assistance is available for members to gain access to Callbridge.
**Research requests are still being processed by Volunteers**
Genealogy News, Fun & How-to's
Become a Member Today!
Find out how you can find out more about your family and your heritage right here in South West Manitoba! Join the South West Branch today and enjoy exclusive member benefits: network with other members at monthly meetings; gain free access to our extensive library of Southwest Manitoba genealogical resources including cemetery record indexes, obituary collection and community history books; receive our quarterly newsletter; and enjoy discounts on workshops.